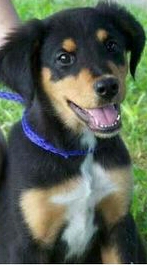 Smith doesn't have much of a background but he is a great pup who will do anything to please his pals and his father. Always trying to prove himself that he is more than a pup and that he is as powerful as Paxus and always pushing his limits.
Eternal life: Shared by his father.
Teleportation: can teleported anywhere he knows, giving him a massive advantage in combat.
Smith's ship
Edit
USS Vengeance
Edit